The Europejski Hotel is situated in the centre of Wrocław, between the Main Railway Station (250m) and the Old City Market Square (900m), at one of the main arteries of the city, Marszałka Józefa Piłsudskiego Street. Close to the hotel, there are tram and bus stops of 10 different routes. This allows to easily arrive at the hotel and to conveniently commute around the city. In the radius of 2 km from the hotel, there are located all the major monuments, museums, cultural centres, offices, shopping centres and the historical heart of the city – Ostrów Tumski. The hotel has its own parking places, and a car park is located just 100 m from the hotel.
There is a direct bus connection to the Airport from the bus stop of the line No 106 at the Dworcowa Street, about 300 meters from the hotel.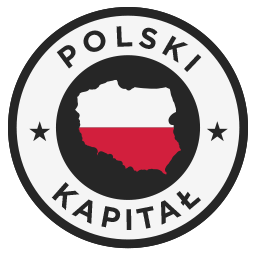 Europejski Hotel belongs to the chain Wroclaw Historic Hotels which is a part of the POLISH Capital Group DEXPOL S.A.
See the location of Hotel Europejski.
The Europejski Hotel has to your disposal 96 air-conditioned rooms with bathrooms:
57 twin rooms ( including 1 for disabled)
8 double rooms
19 single rooms ( including 1 for disabled)
12 suits
Check-in time – 14.00   Check-out time – 12.00
There is a luggage room and safe box to your disposal at the reception desk.
The Europejski Hotel, known before the war as Hotel Hohenzollern – Hof (until 1945), was built in the years 1876-1877 by the company "Nawroth i s-ka" to a design of a construction master named Pollack. Originally, the hotel consisted of one corner building. In 1907, the hotel was joined by a neighbouring tenement house located at ul. Stawowa 18/20. The renovation works performed in 1910 allowed to merge the interiors and to give the two properties a uniform façade with classical and baroque elements. From the side of the then Gartenstrasse street, there was the hotel's entrance, whereas the remaining part of the ground floor comprised a store with silver and gold ware run by Otto Stammwitz.
After the war, which inflicted only minor damage to the building, the hotel soon started to serve guests again under the name "Europejski" (Polish for "European"). Modernization works performed at that time moved the main entrance from the side of the then Świerczewskiego Street to the newly-build arcade. Until the end of the 1990s, the hotel was owned by the company Odra Tourist. Currently, Hotel Europejski and the neighboring Piast and Polonia hotels are managed by the company Cohm Ltd.